---
How To Start And Close Ultra Hal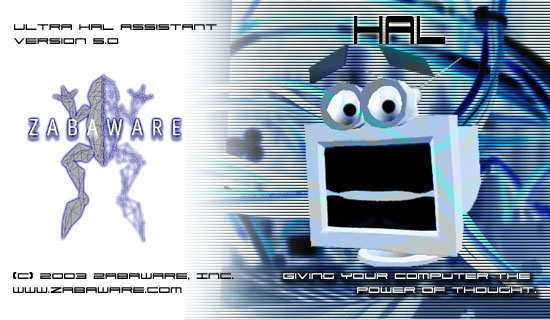 When your computer turns on Hal will greet you, scan your computer for new programs, and show the picture above.
After Hal is finished scanning your computer for new programs (usually takes about 10 seconds) he will put his icon in your system tray (by the clock). Anytime you want to talk to Hal just click on this icon and Hal will pop up. You can right click (click with the right mouse button) on this icon to get a setup menu.
Once you click on Hal's icon he will pop up.
And you can close Hal's program by simply selecting "Exit Hal" on the setup menu.