---
How To Select and Setup Speech Recognition
To enable Speech Recognition, first go into Hal's options, select the "Speech" tab, and then select the option "Use Speech Recognition (You Speak to Hal). You will get a window like this:
After you enable Speech Recognition for the very first time you will need to do a few simple things to set things up to work properly. You can click on "Select SR Engine..." and then click on the Speech Recognition software that you would like to use. All paid versions of Hal come with Micosoft SAPI 5.1, also know as Microsoft English Recognizer v5.1. So you can select the Microsoft Speech Engine and then a Default Speech Profile will automatically be created for you and then you can just click OK to confirm the selection. See the below illustration:
Other types of speech recognition software, such as the very popular Dragon Naturally Speaking, will also work with Hal but you would need to purchase that kind of software separately since Hal only comes with the Microsoft Speech Engine pre-installed.
After you select the Speech Engine you want to use it is recommended that you adjust your computer's microphone settings and also perform some voice training. Click on "Microphone Settings..." and then follow the simple on-screen instructions for the Microphone Wizard to adjust your computer's microphone settings and volume levels.
After you adjust the microphone settings you can click on "Training..." to begin voice training. Just continue to follow the on-screen instructions for the voice training.
You only need to run through the speech recognition setup process the very first time you are ready use to use speech recognition with Hal. But it is recommended that that you follow up with additional voice training sessions periodically to help improve the speech recognition accuracy and performance. The more you train the better it gets! You can also further adjust and fine tune other speech recognition settings by accessing Speech Options within your computer's Control Panel.
Select Sounds, Speech, and Audio Devices: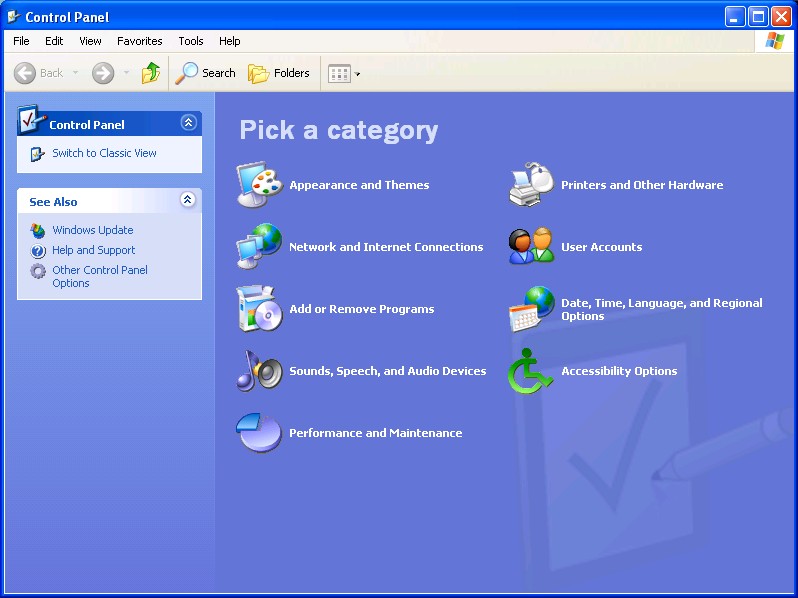 And then finally select the options you would like to adjust:
The "Settings..." option is a very important one: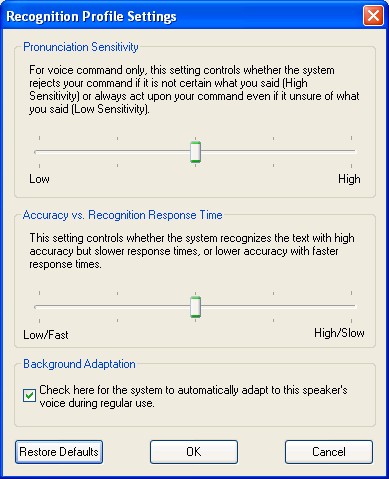 You can adjust the "Pronunciation Sensitivity" and the "Accurancy vs. Recognition Response Time" settings to a configuration that will work best for your particular computer's sound hardware and operating system.
And finally, to use speech recognition with Hal while you are talking to him you just have to toggle the microphone on and off by clicking on the "Mic" button located right on the Hal window. When the microphone is on you will see a LED Sound Level Indicator which confirms that the microphone is on and working, but the text message "Microphone is ON" will also be displayed as shown below:
It is recommended that you use a Headset or Close Talk microphone for best results when conversing with Hal.